You are leaving Hawaiian Astronomical Society's site.
Please press Contine to go to
×

Hawaiian Astronomical Society
Home of Amateur Astronomy in Hawaii
A Short "Who We Are"
Founded in 1949, the Hawaiian Astronomical Society is a tax-exempt, non-profit organization dedicated to promoting amateur astronomy in Hawaii. We have three public star parties every lunar month to share the skies with anyone who wishes to join us. There is no charge for our public star parties. There is also a members-only star party at our dark sky site once a month. [show more]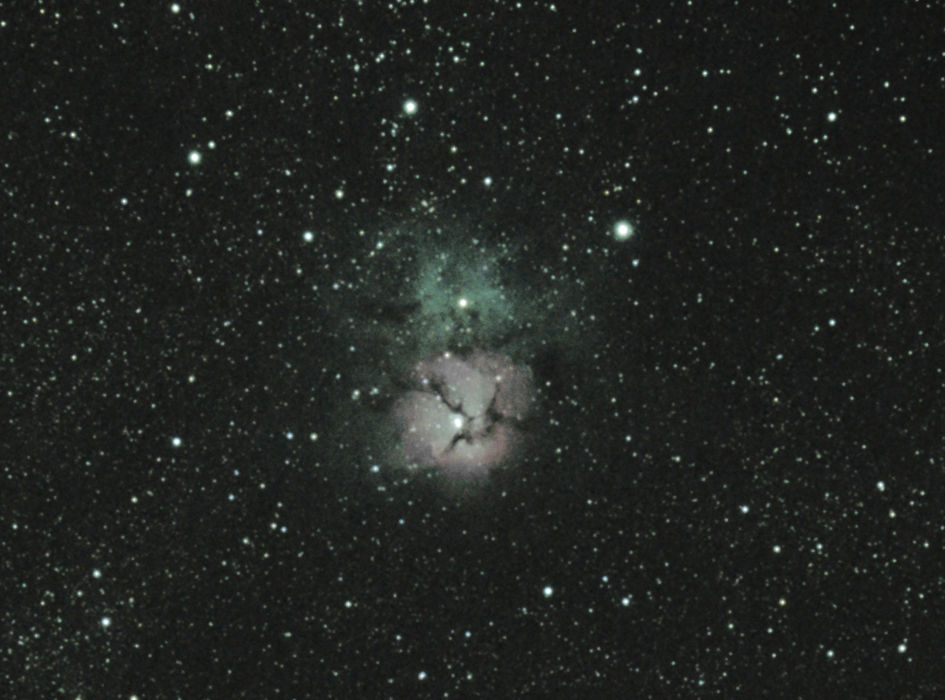 Our membership includes both visual astronomers, and a growing contingent of astro-photographers. Andy and Hiroko Stroble took this image of the Trifid Nebula on September 8 of last year. It was made using an Orion ED80 from 16, stacked, 32 second exposures at ISO 12800, along with 2 dark frames and a flat. Additional processing in the GIMP.
We enjoy sharing our Hawaiian skies with the children and adults of Hawaii. We offer our services free of charge to public and private schools, as well as to groups like the Boy Scouts and Girl Scouts. To schedule a private star party, click here.
The Hawaiian Astronomical Society is affiliated with the Astronomical League and the Night Sky Network. Membership in HAS is open to all. One benefit of membership is the availability of rental telescopes. For more information, go here.
Since HAS is a member of the Night Sky Network, HAS Club members must Register individually on the NSN to be able to access all the features available. We encourage all club members to register. To register go to this NSN link.
To view our current star parties and meetings on the Night Sky Network, click here.
We are in the process of updating our bylaws. To view the bylaws with proposed changes, click here. [show less]
Events
Click on Event name for more Info
Current Conditions
At the Honolulu Airport
N/A
N/A
Source: NWS/NOAA
Rise/Set Times for
N/A
Source: USNO
Moon Phase
Sun in White Light (Continuum)
Source: SDO/HMI